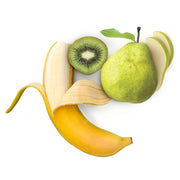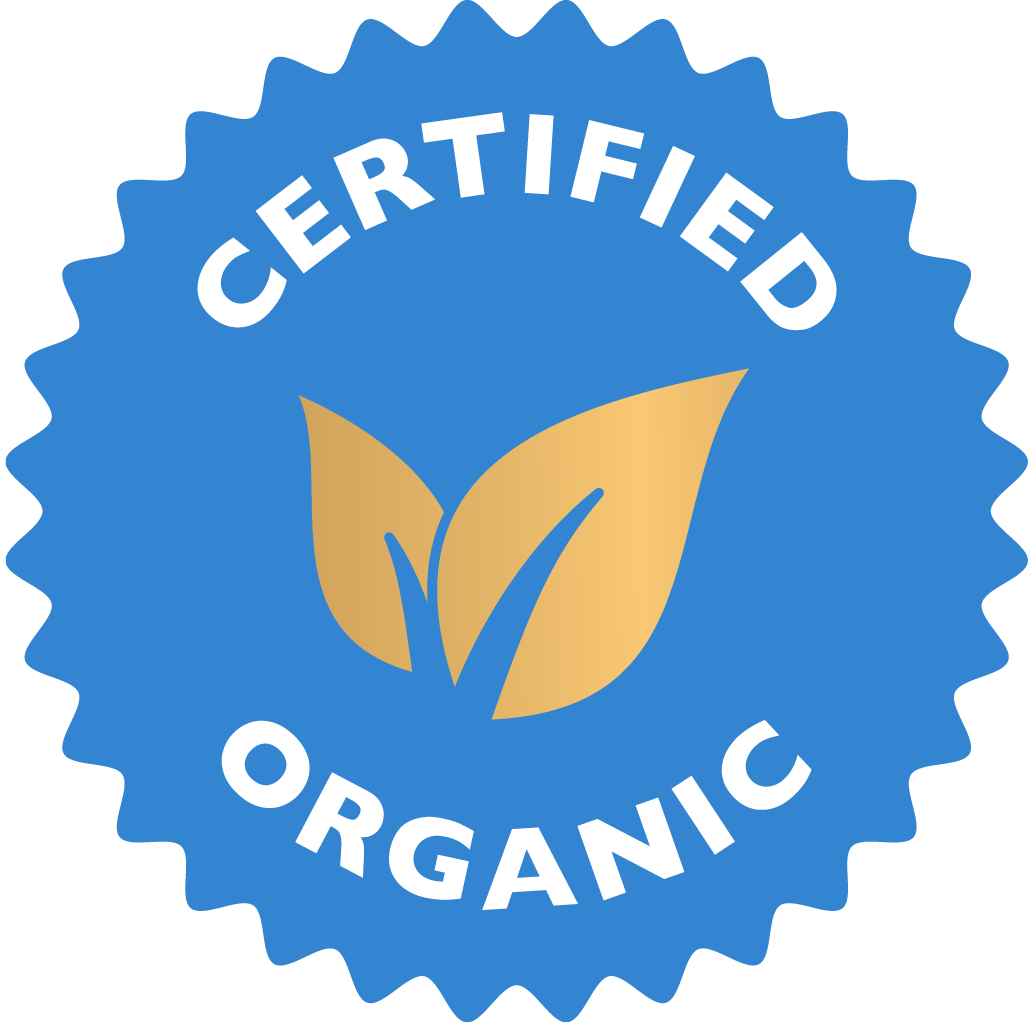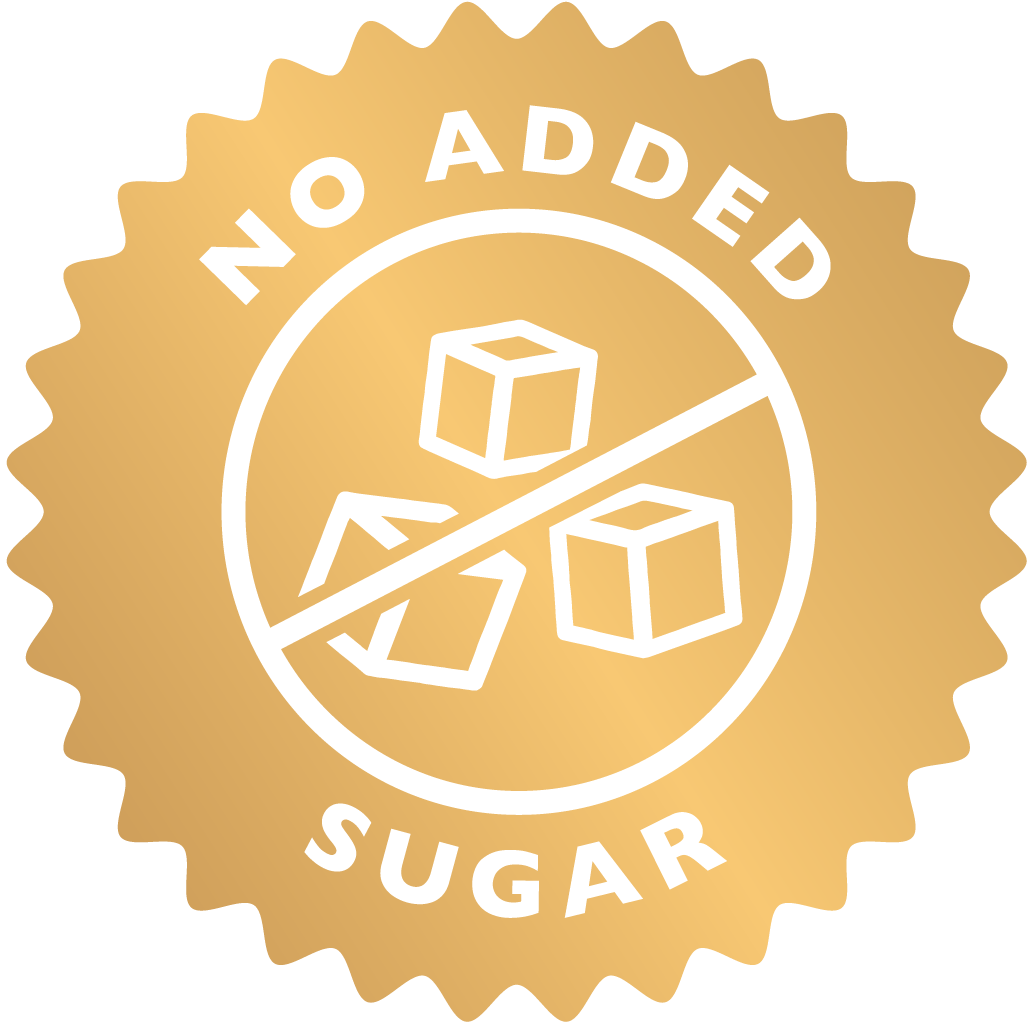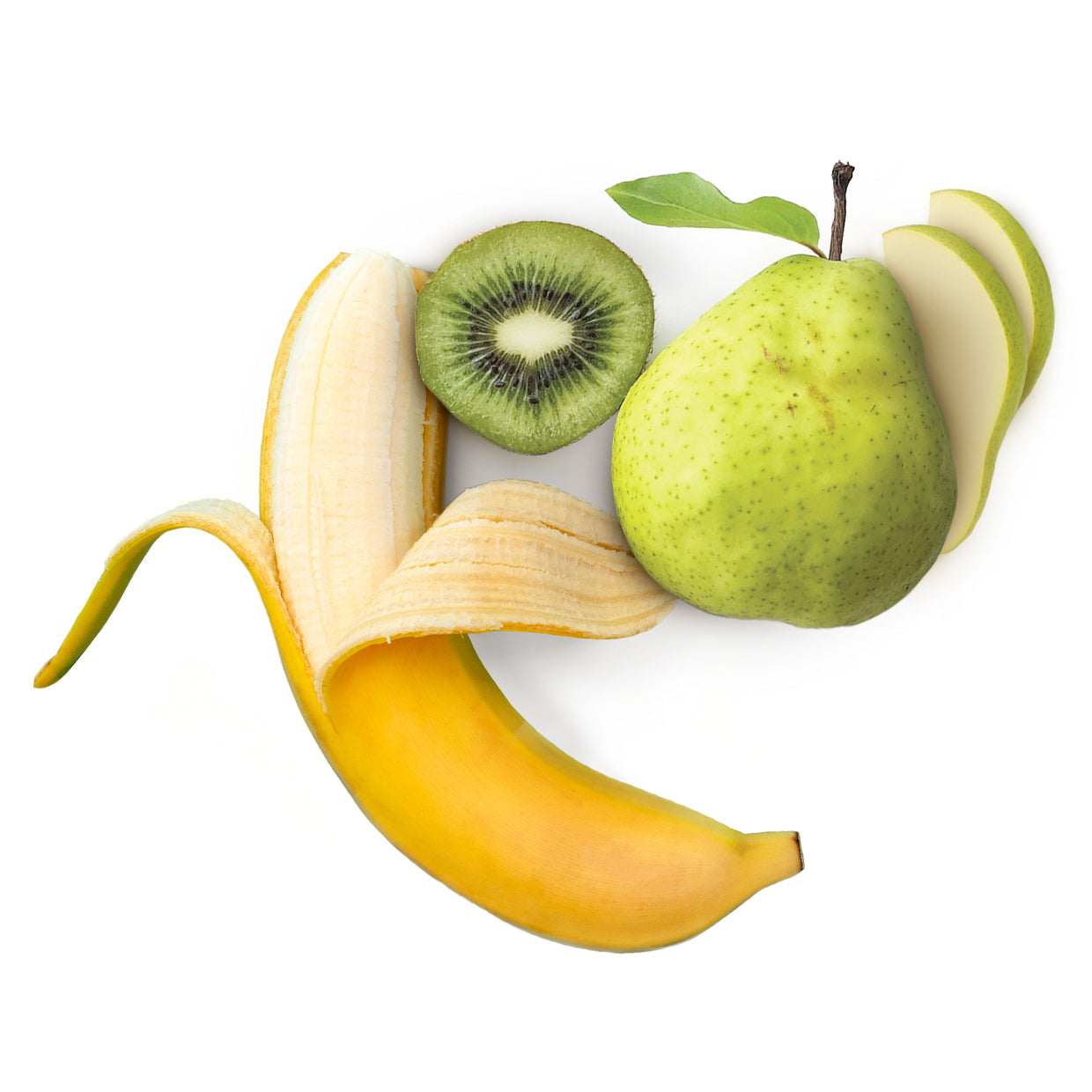 Free shipping on orders over $150
Our Organic Pear, Banana & Kiwifruit Puree has a smooth texture and is a delicious way to introduce your baby to mixed fruit flavours. Made with no added sugar, it's naturally delicious. Can be enjoyed warm or cold.

2 serves of fruit
One 60 g serving of puree contains 2 serves of fruit.





Free from
Free from artificial flavours, artificial colours, artificial preservatives, GMO ingredients or synthetic pesticides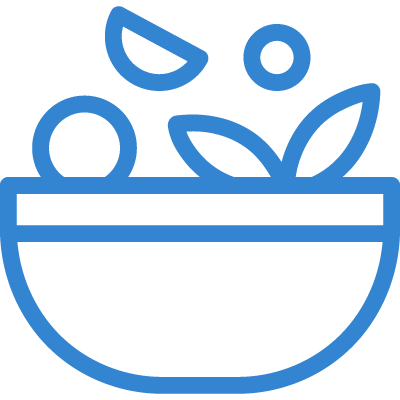 Ingredients
Organic pear puree concentrate (40%), organic banana puree (22%), water, organic kiwifruit puree (18%), antioxidant (ascorbic acid), acidity regulator (citric acid)*
*As natural acidity varies due to the seasonality of our organic ingredients, acidity regulator may be added at times for balance.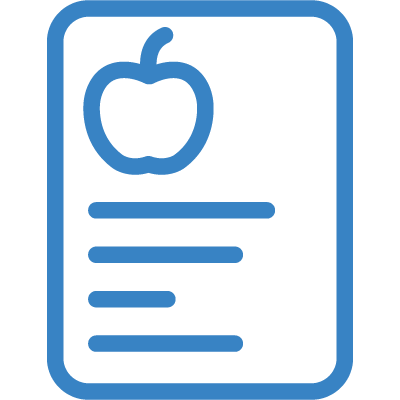 Nutritional Info
Servings per package: 2 Serving size: 60 g


Average Quantity


Per serving
Per 100 g
Energy
175 kJ
291 kJ
Protein
LESS THAN 1 g
LESS THAN 1 g
Fat, total
LESS THAN 1 g
LESS THAN 1 g
Carbohydrate
9.7 g
16.2 g
- sugars
9.1 g
15.2 g
Sodium
LESS THAN 5 mg
LESS THAN 5 mg
All sugars present are naturally occurring. Appropriate proportion sizes will vary for individual babies depending on factors such as age, stage of development and appetite. Not recommended for infants under the age of 4 months We recommend squeezing into a bowl or onto a spoon to serve and do not recommend feeding directly from the pouch.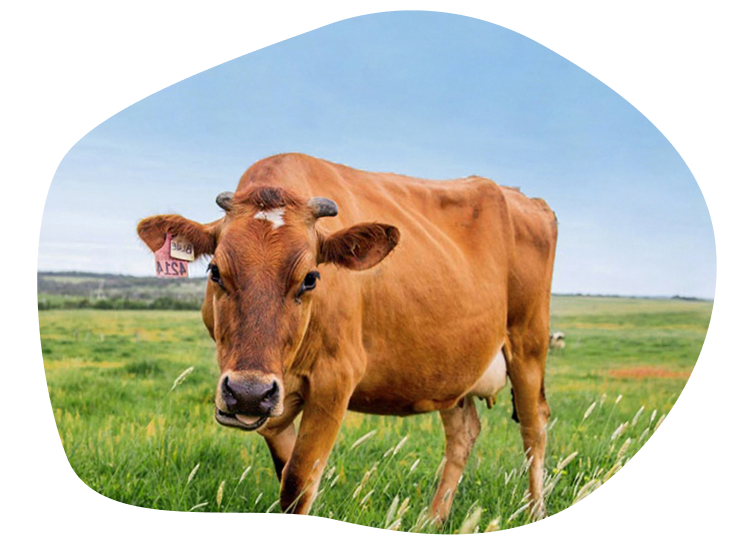 A pure start to life
We only use certified organic cow's milk.
It's pretty special.

Our pastures are free from synthetic pesticides

Our soil is nutritionally rich naturally, without synthetic fertilisers

Our milking cows live free from antibiotics.

Our cows are free from injected growth hormones

Our milking cows are nourished by GMO-Free foods.
Learn more about organic milk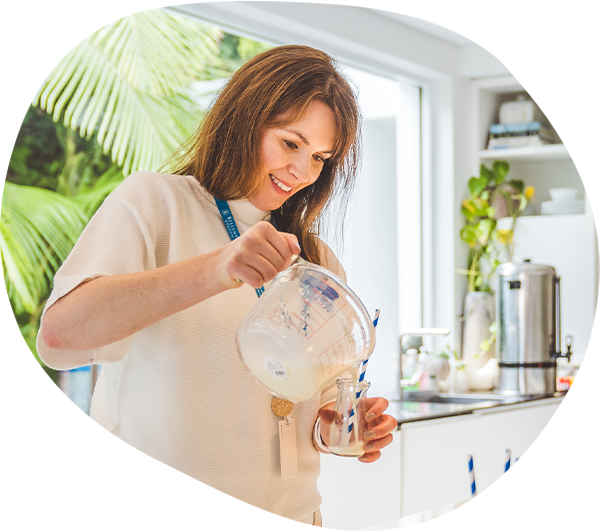 Have a question?
We are here to help.
Please feel free to send us a message or call us on 1800 010 460.
Yes, the cans are made from aluminium, which is almost
endlessly recyclable and is one of the world's most recycled materials. So please, recycle them. Bellamy's Organic is committed to supporting the practice
of recycling and biodegradability.
We encourage you to transition slowly from step 1 to step 2
using our Seven-day transition plan.
Day 1: For your baby's first morning feed, offer one bottle
of the new formula. For the remaining feeds for the day, offer the previous
formula.
Day 2: Offer the new formula for the first two feeds of the
day, then the previous formula for the remaining feeds.
Day 3: Offer the new formula for the first three feeds of
the day, then the previous formula for the remaining feeds.
Days 4-7: Continue this method until your baby has fully
transitioned across to the new formula, which may take around seven days.
Regular cow milk contains two main types of beta casein
protein, A2 protein and A1 protein. Beta Genica-8 uses milk from cows chosen to
naturally produce only the A2 protein type and no A1. This is naturally
occurring and not created through genetic engineering or other technological
processes.
Some people who experience issues drinking regular cow milk
may experience benefits when they switch to milk containing only the A2 beta
casein protein.
Bellamy's Organic does not have samples of our formula we abide by the MAIF agreement.
The QR code is a safety measure that we have incorporated to
our formula products. It allows customers to validate the authenticity of the
product. It's simple to use. You just need to open your QR code scanner in your
phone (if you don't have one already installed, you can find one in your App
Store) and capture the QR code image. This will direct you to the
authenticating page that will give more information of this product and confirm
its authenticity. 
We offer free shipping on all orders over $150.
Contact us